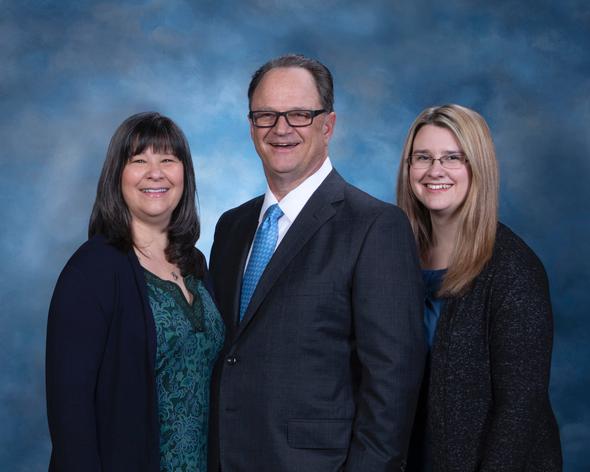 "We provide our clients with the guidance to help them pursue their life goals."
Combining more than 60 years of experience in banking and finance, our financial advisory team formed in 2012 and joined Stifel in 2015.

Our Holistic Approach
We believe in building long-term relationships by looking at your entire financial picture and digging deep to identify your goals to customize a strategy for your specific needs. We enjoy learning about your family, hobbies, and special interests – the things that make you unique.
Our goal is that you learn something new every time we meet and to deliver important and up-to-date financial information. We strive to build an environment of trust. Additionally, we strive to be proactive with discussions about current events and their potential impact on portfolio holdings so you can gain a deeper understanding of your holdings.
Taking a fee-based approach, we recommend and implement strategies and periodically review your portfolio's performance. We meet regularly, based upon your needs, to review your financial picture. Since meeting in person is not always an option, we are happy to work with you by phone when that is most convenient.
Stephen B. Smith
First Vice President/Investments
Portfolio Manager – Solutions Program
California Insurance License #0C11510
Steve has offered customized retirement planning and wealth management services to his clients for more than 20 years. He began his career in the mortgage banking industry. In 1986, he co-founded and co-owned Sierra Pacific Mortgage in California's Sacramento Valley Region and transitioned into the advisory side of the business in 1997.
Steve earned a B.S. in Business Administration and Finance from California State University – Sacramento and holds Series 7 and 66 securities licenses. As a Portfolio Manager – Solutions Program, he has met specific criteria to create and trade various models across multiple client accounts.
Steve and his wife, Rachelle, reside in the Grass Valley area and are actively involved in youth sports for the Placer and Nevada County communities. He spends his free time outdoors fishing, hunting, and playing golf.

Connect with Steve on LinkedIn
Elizabeth Waschow, JD
Vice President/Investments
Portfolio Manager – Solutions Program
California Insurance License #0F58612
Elizabeth has been in the financial services industry for more than 15 years. She plays a vital role in maintaining long-term relationships and is dedicated to your financial success. As an Auburn resident with two children, Elizabeth values her community through volunteering for local schools and community service organizations. She earned a B.A. in Psychology from Sonoma State University and a JD from the University of San Francisco.

Connect with Elizabeth on LinkedIn
Ashley B. Haley
Registered Client Service Associate
Ashley has been serving clients in the financial services industry since 2007. She is proficient in a broad array of client services and prides herself on efficient responsiveness to your requests. Ashley earned an A.A. in Business Administration from Sierra College. An Auburn native and resident, she resides with her husband and two daughters.